The Prada Costabella funicular on Mount Baldo
After 9 years of closure, the cable car in Prada Alta, a resort at an altitude of approx. 1000 m on Mount Baldo, divided between the municipality of San Zeno and the municipality of Brenzone, reopened in the summer of 2022.
The starting station is located in Prada Alta in front of the Edelweiss Hotel and has ample parking.
The cable car is divided into 2 sectors: the tandem basket lift that goes from Prada (m. 1,000 asl) up to Ortigaretta (m. 1,550 asl) and the tandem chairlift that goes from Ortigaretta to Costabella (m. 1,850 asl).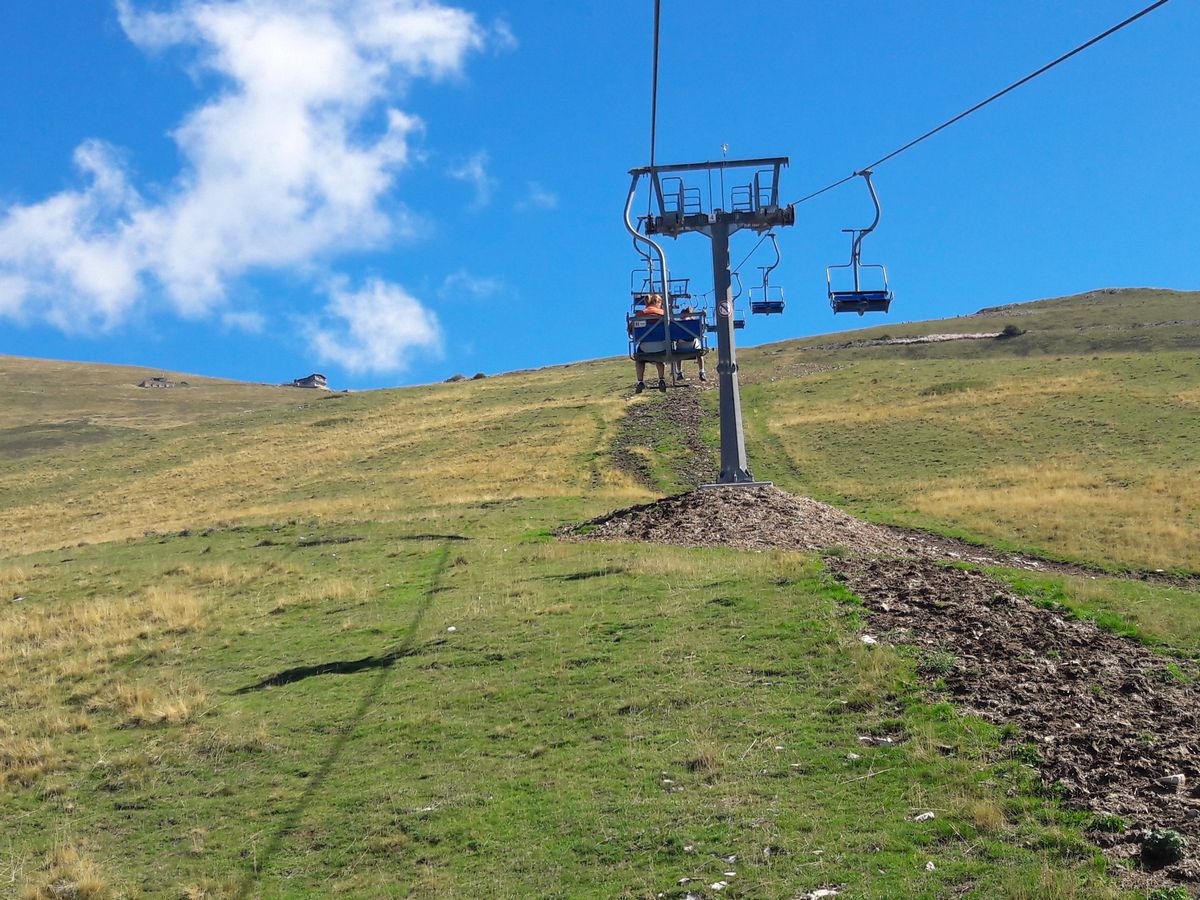 From the chairlift arrival station some dirt paths lead to mountain huts and refuges, the closest being the Fiori del Baldo Refuge and the Chierego Refuge.
The Prada Costabella cable car is an excellent opportunity for mountain and nature enthusiasts to visit the peaks of Mount Baldo, which remained isolated in the last glaciation and has a unique flora, and a great floristic heritage.
It also has various climatic zones, with a Mediterranean belt (up to 700 m), a mountain belt (700 m to 1,500 m), a boreal belt (1,500 m to 2,000 m) and an alpine belt (from 2,000 m). Each with diverse vegetation.